Yes, They Think We Are Great!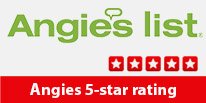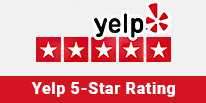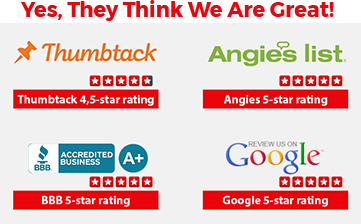 Frigidaire Appliance Repair Los Angeles
If you are experiencing issues with your Frigidaire appliances, you need reliable and efficient repair services to get them back to working order. Miele Appliance Repair is an authorized repair service provider for Frigidaire appliances and offers professional repair services in Los Angeles and the surrounding areas.
Services Offered
Miele Appliance Repair offers a range of services for Frigidaire appliances, including:
Frigidaire stove repairman
Frigidaire dishwasher repair
Frigidaire washer repair
Frigidaire refrigerator repair
Frigidaire dryer repair
Frigidaire range repair
The Most Common Problems with Frigidaire Appliances
Here are some of the most common problems that Frigidaire appliance owners may face:
The stove burners do not heat up properly
The dishwasher does not clean dishes properly
The washer does not spin properly or does not drain water
The refrigerator does not cool properly or makes strange noises
The dryer does not heat up or does not dry clothes properly
The range does not heat up or the oven does not work
These problems can be caused by a range of issues, including faulty parts, worn-out components, or clogged filters. At Miele Appliance Repair, we have the expertise to diagnose and fix these problems quickly and effectively.
Why Choose Miele Appliance Repair?
When it comes to Frigidaire appliance repair, you want to choose a service provider that has the necessary expertise, experience, and resources to get the job done right. Here are some of the reasons why you should choose Miele Appliance Repair:
We have a team of highly trained and experienced technicians who can handle all types of Frigidaire appliance repairs.
We use only genuine Frigidaire replacement parts to ensure the longevity and reliability of your appliances.
We offer fast and efficient repair services to minimize downtime and inconvenience.
We offer competitive pricing and upfront quotes, so you know exactly what to expect.
We provide a 90-day warranty on all parts and labor for your peace of mind.
If you need Frigidaire appliance repair services in Los Angeles or the surrounding areas, give Miele Appliance Repair a call today. Our friendly and knowledgeable customer service representatives will be happy to answer your questions and schedule a service appointment at your convenience.